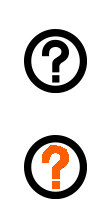 Neighborhood Transformation
NT is a simple approach, modeled on how Jesus interacted with others.
Helping Arizona Communities Transform Themselves Out of Poverty and Closer to God
What's Happening in Guadalupe
Guadalupe is a town in Maricopa County, Arizona, United States. Since its founding, it has been known as a center of Yaqui culture and it is home to many religious festivals. The town motto, "where three cultures flourish," recognizes the towns roots in the Yaquis, Mexicans and descendants of the original farmers. Guadulupe is a town nestled between Phoenix and Tempe, Arizona.
Check out the work done by PBS channel 8 on...

Last year we started a preschool in Guadalupe based on...

This August 2019 we started another semester tutoring.  This is...